23 August 2014, Deir al-Balah
Ahmed and Abu Middin family
2 members of the Ahmed family and one member of the Abu Middin family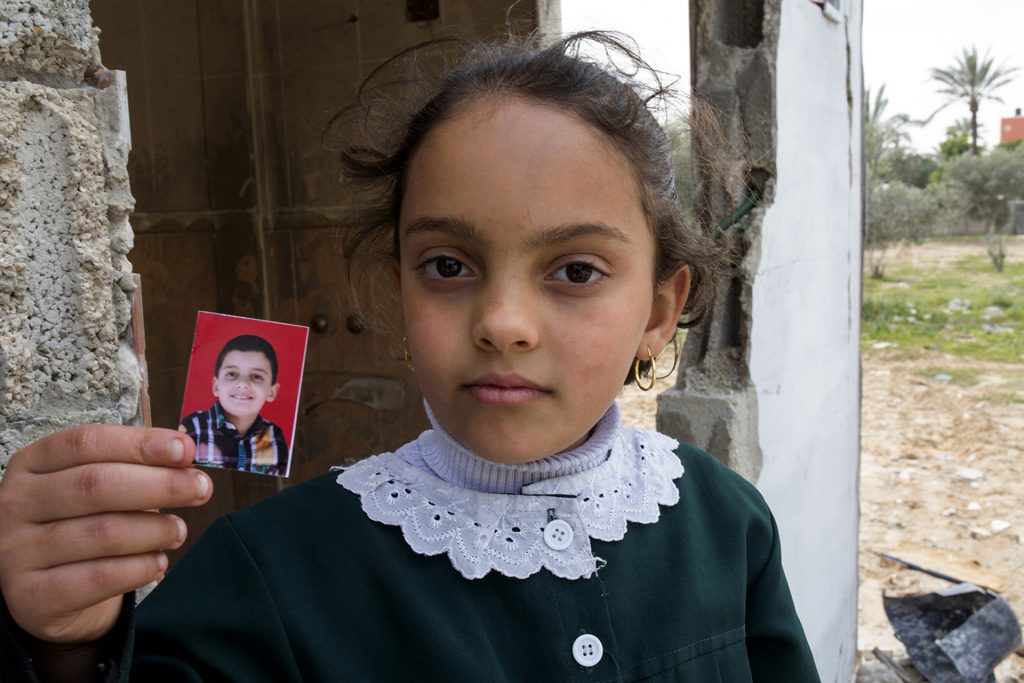 Photo: Mona Khalid Ahmed (7) holds a photo of her twin brother Hussein, killed in the Israeli attack. Her mother Nisrin (38) was also killed in the attack that targeted the building adjacent to their house. The targeted building belonged to Ali Abdel Jawad Mohammed Mhesin. The assault left one more person, Suheir Abdel Karim Abu Middin (43), dead.
After a warning missile from a drone hit the building, most residents managed to flee. However, Suheir went back inside the building, apparently to retrieve some belongings, and was killed. In the adjacent Ahmed family house, the residents were unaware of the warning missile and did not have the time to flee.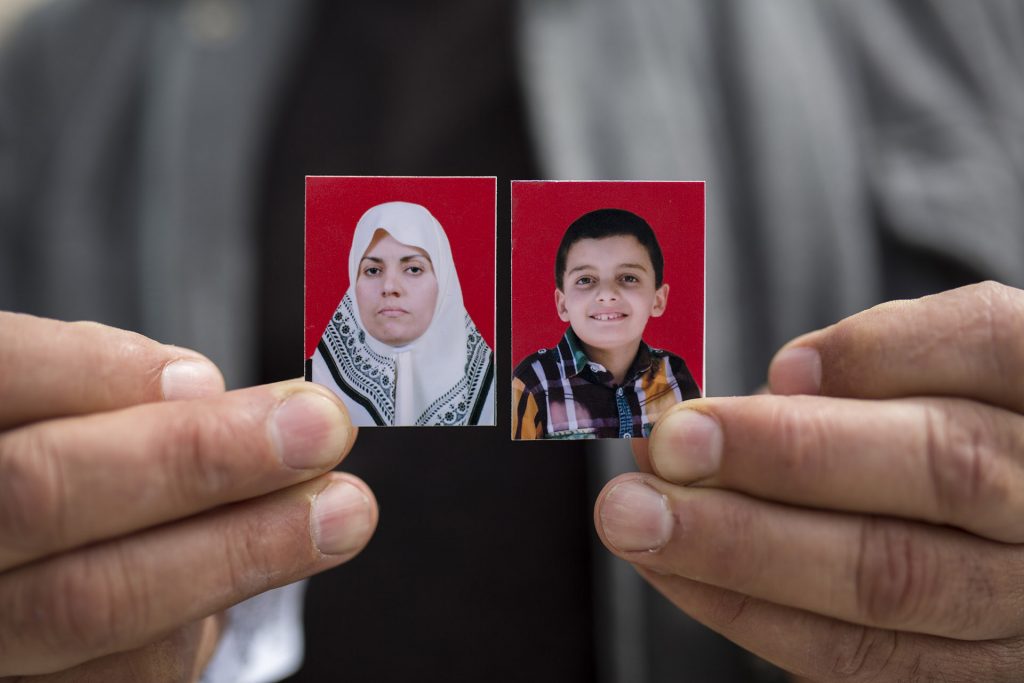 Photo: Khalid Ahmed holds photos of his wife Nisrin and their son Hussein (7), both killed in the attack. "I don't think there will be justice. Israel is strong and nobody can hold it responsible for its crimes," says Khalid.
People killed in the attack in Deir al-Balah
23 August 2014
Suheir Abdel Karim Abu Middin

(43, a resident of the Mhesin building)

Nisrin Ibrahim Ahmed

(38, neighbour of the Mhesin building )

Hussein Khalid Ahmed

(7, Nisrin's son)