12 July 2014, Gaza City
Al-Batsh family
18 people killed, including 5 children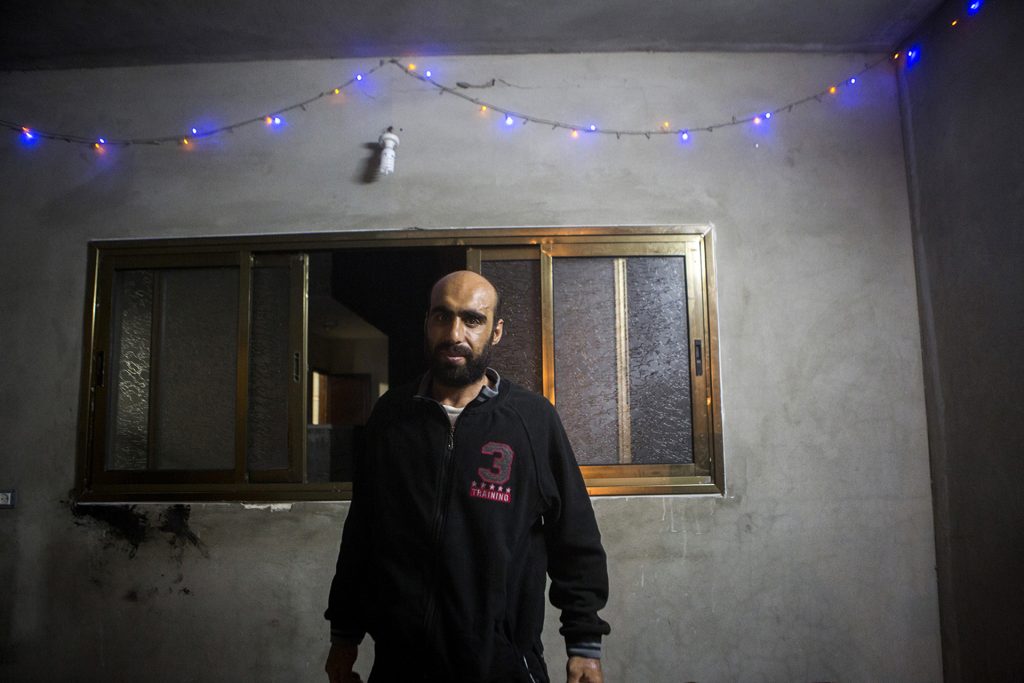 Osama al-Batsh in his flat. Osama survived the attack on his uncle's home which left 19 members of his family dead. He was badly injured and had one leg amputated. The attack allegedly targeted Major General Taysir al-Batsh, head of Gaza's police, who was visiting his cousin Majid.
"Doctors could not believe I was still alive. It's a miracle," says Osama.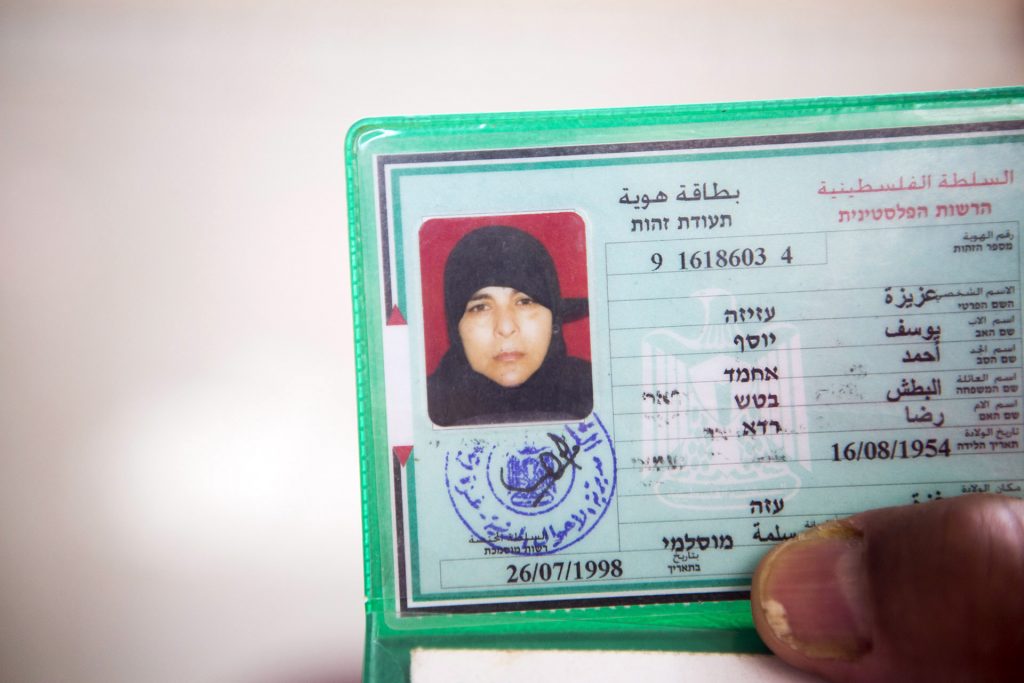 The damages caused by the airstrike were so extensive, that other than Majid's house, two adjacent buildings were destroyed. On the photo: ID of Aziza Yousef al-Batsh (59) who was killed in the neighbouring house.
People killed in the attack in Gaza City
12 July 2014
Majid Subhi al-Batsh

(50)

Amal Hassan al-Batsh

(49, Majid's wife)

Baha Majid al-Batsh

(28, Majid and Amal's son)

Samah Ala al-Batsh

(20, Baha's pregnant wife)

Marwa Majid al-Batsh

(25, Majid and Amal's daughter)

Khalid Majid al-Batsh

(20, Majid and Amal's son)

Mahmoud Majid al-Batsh

(20, Majid and Amal's son)

Ibrahim Majid al-Batsh

(18, Majid and Amal's son)

Manar Majid al-Batsh

(13, Majid and Amal's daughter)

Yahia Ala al-Batsh

(18, Samah's brother)

Anas Ala al-Batsh,

(7, Samah's brother)

Amal Ala al-Batsh

(1)

Nahed Naim al-Batsh

(41, cousin)

Aziza Yousef al-Batsh

(59, next door neighbour and relative)

Mohammed Issam al-Batsh

(17, next door neighbour and relative,)

Qusai Issam al- Batsh

(12, next door neighbour and relative, Mohammed's brother)

Jalal Subhi al-Batsh

(26)

Ala Subhi al-Batsh

(21, pronounced dead on 28 July 2014 in a hospital in Jordan)