10 July 2014, Khan Younis
Al-Hajj family
8 people killed, including 2 children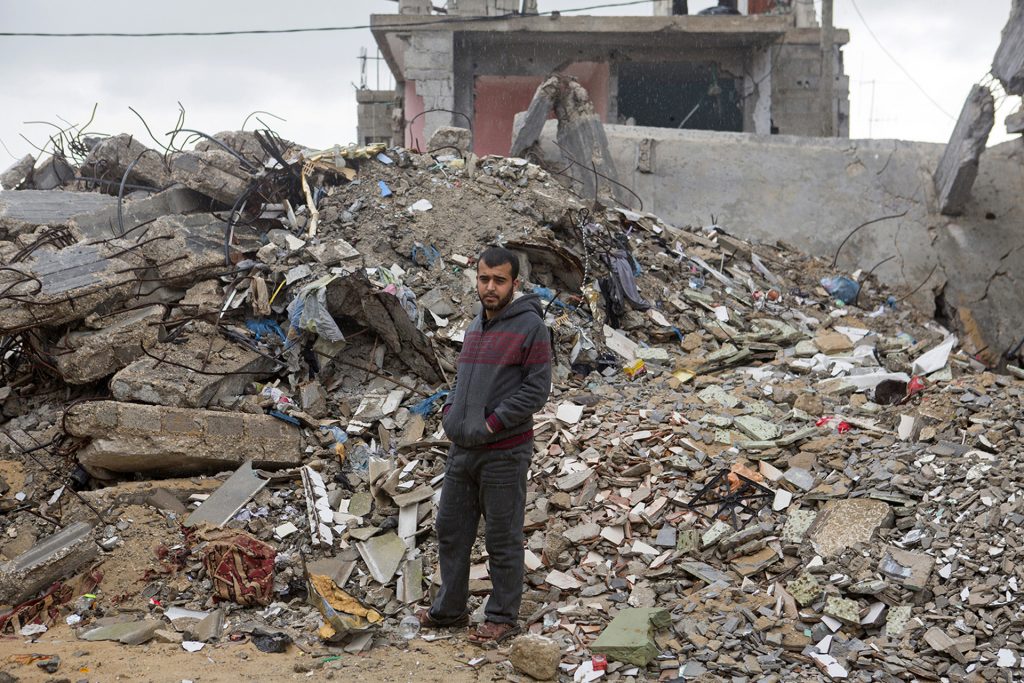 Yasser Mahmoud al-Hajj (26) stands in front of his destroyed house. Yasser was visiting friends just before the attack. On his way back, he saw his home being bombed. His parents and six siblings were killed.
"We are all civilians. We are still wondering why we were attacked," says Yasser.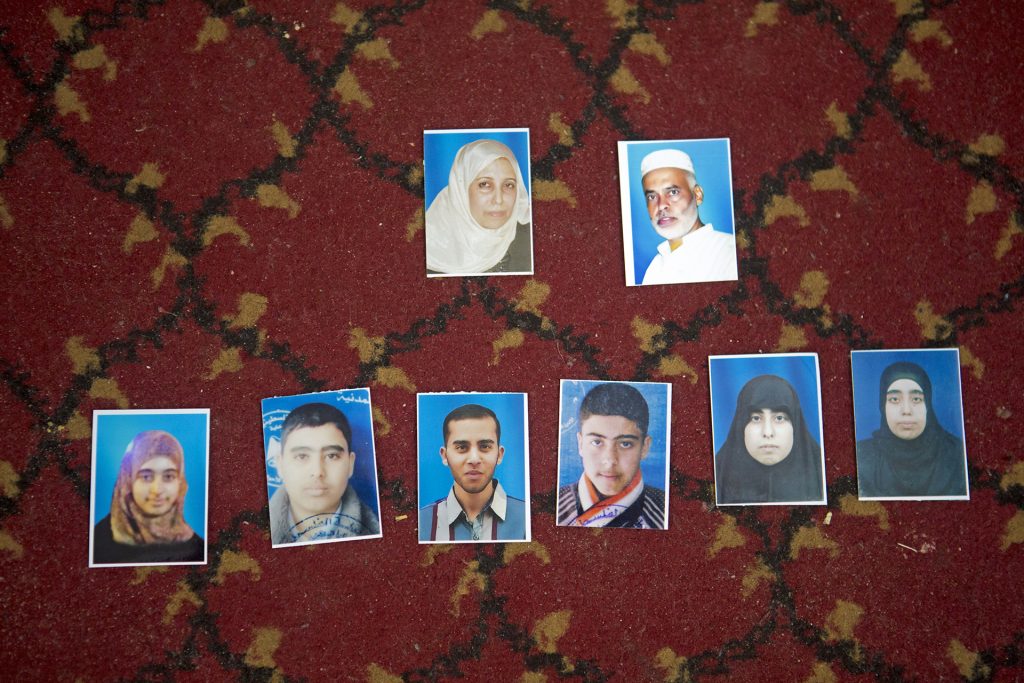 Photos of the members of the al-Hajj family killed in the Israeli airstrike. Top row: Basma (51) and her husband Mahmoud (57). In the bottom row there are photos of their sons and daughters; from the left: Fatma (14), Saad (16), Tareq (18), Omar (20), Asmaa' (22), and Najlaa' (29).
People killed in the attack in Khan Younis
10 July 2014
Mahmoud Lutfi al-Hajj

(52)

Basma Abdel Qader al-Hajj

(48,Mahmoud's wife)

Najlaa' Mahmoud al-Hajj

(29, Mahmoud and Basma's daughter)

Asmaa' Mahmoud al-Hajj

(22, Mahmoud and Basma's daughter)

Omar Mahmoud al-Hajj

(20, Mahmoud and Basma's son)

Tareq Mahmoud al-Hajj

(18, Mahmoud and Basma's son)

Saad Mahmoud al-Hajj

(17, Mahmoud and Basma's son)

Fatma Mahmoud al-Hajj

(12, Mahmoud and Basma's daughter)