20 July 2014, Gaza City
Al-Hallaq family
killed together with members of the Ammar and Juda' families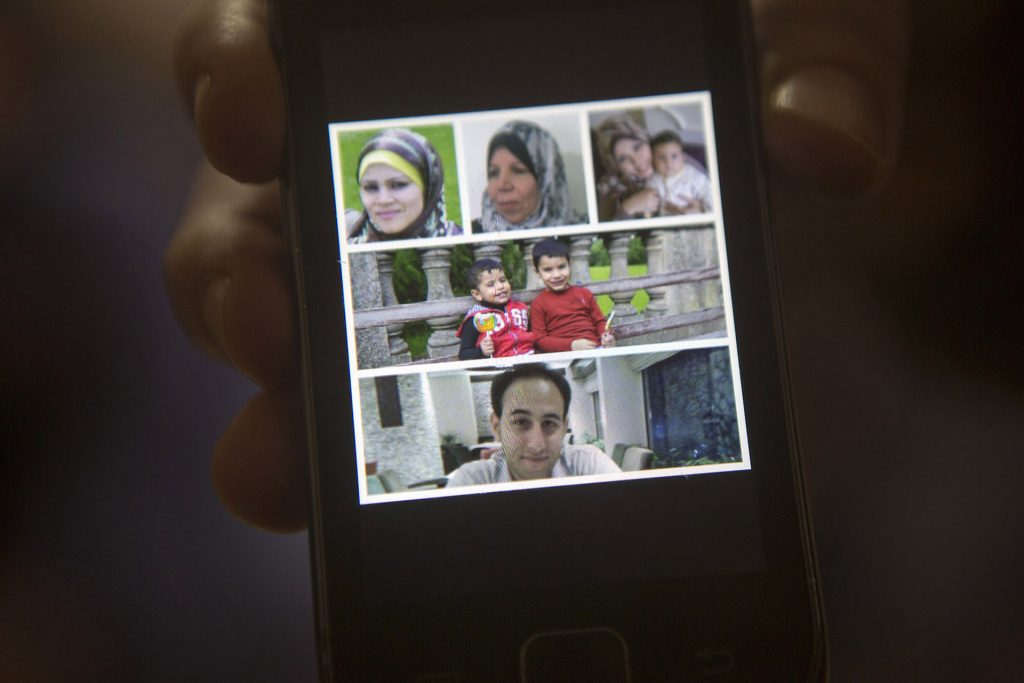 Photo: On the screen of a mobile phone: the members of the al-Hallaq family who were killed. Hassan al-Hallaq, who lost his wife and kids in the attack, had come searching for safety to the city centre with others from his family. They stayed at his sister's apartment in the Cordoba residential tower in the Rimal neighborhood of Gaza City.
Several Israeli missiles hit the second floor of the Cordoba tower, killing seven members of the al-Hallaq family and four children of the Ammar family. According to the Amnesty International report, the first missile exploded in the room where kids were watching TV, the second in the kitchen where the women were preparing iftar.
"There was no reason for this attack. We are all civilians," says Yousef Akram al-Hallaq (23), who survived.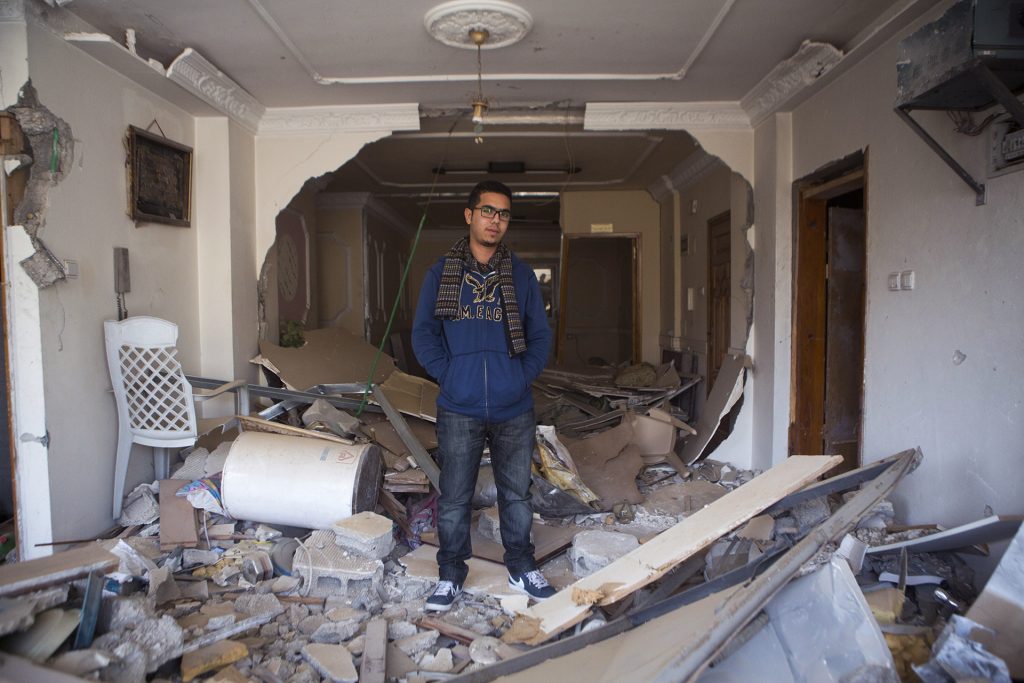 Photo: Yousef Akram al-Hallaq (22) is standing in the middle of the destroyed flat. He lost his sister Hala, his mother Su'ad, and three nephews in the attack. "After graduation, I will leave the country. It's not safe," Yousef says.
People killed in the attack in Gaza City
20 July 2014
Hani Mohammed al-Hallaq

(29, owner of the house)

Hala Akram al-Hallaq

(29, Hani's wife)

Mohammed Hani al-Hallaq

(2, Hani and Hala's son)

Suad Mohammed al-Hallaq

(62, Hala's mother)

Samar Osama al-Hallaq

(29, Hassan's nine months pregnant wife wife)

Kenan Hassan al-Hallaq

(5, Hassan and Samar's son)

Saji Hassan al-Hallaq

(3, Hassan and Samar's son)