29 July 2014, Khan Younis
Al-Najjar Jamil family
7 people killed, including 3 children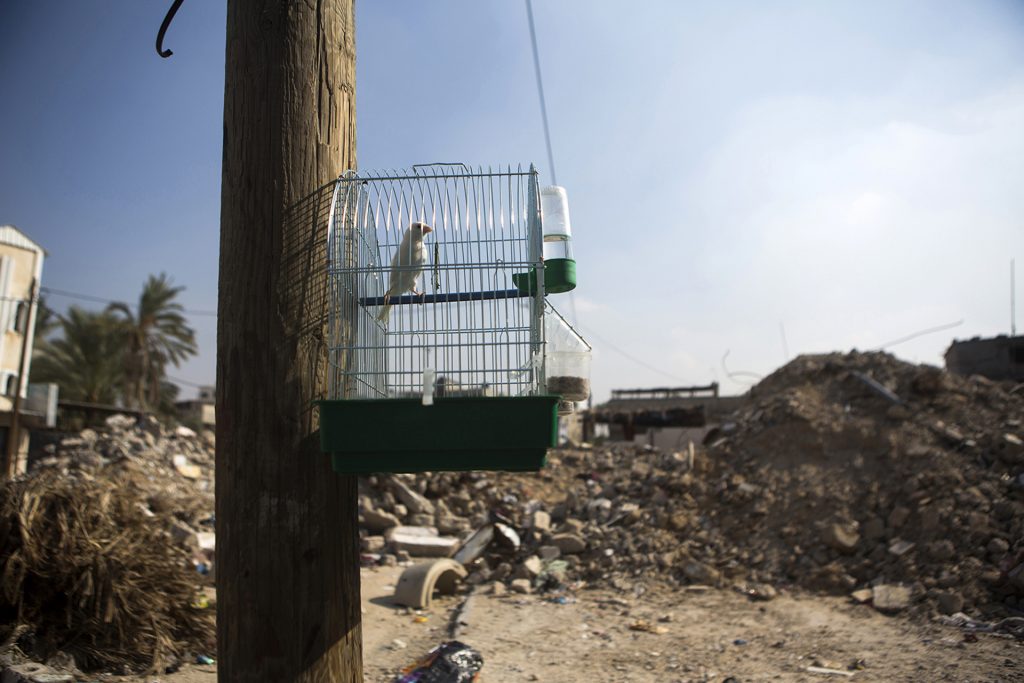 Photo: A birds' cage in front of the ruins of the al-Dali building, where four families were living at the time of the attack (three of them permanently, the al-Najjar, Brika and Muammar families, while the Abu Amer family was renting a kindergarten as shelter for the duration of the offensive). It was the deadliest Israeli attack on a residential building of the 2014 offensive. In total 34 people were killed, among them 18 children and seven women.
The father of the al-Najjar family, Jamil, was killed, together with five of his children and one grandchild. Among the survivors, his daughter Alaa' (21) was very seriously injured; she lost feeling in her arms and needs further surgery. She was denied a permit to enter Israel for medical treatment.
"I did not see anything. I just told [the paramedics] to leave me and to save my children. Then I woke up at the hospital and was in a state of shock. Why did they all die? We were good together," explains Hanaa' who lost her husband Jamil, five of their children and a grandchild.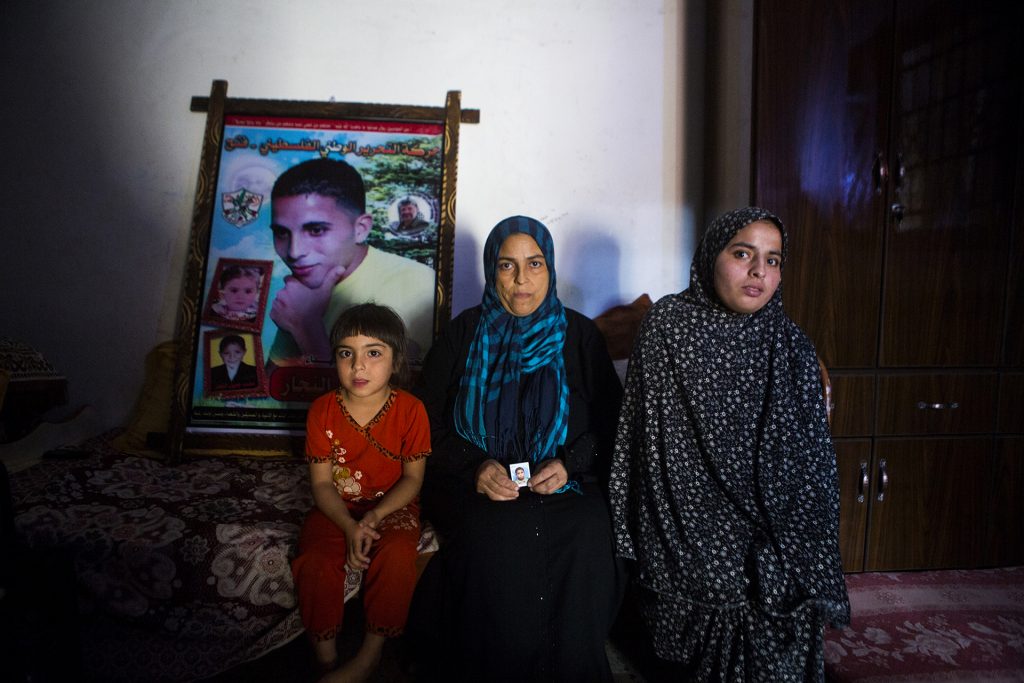 People killed in the attack in Khan Younis
29 July 2014
Jamil Ahmed Hamed al-Najjar

(48)

Wael Jamil Ahmed al-Najjar

(25, Jamil and Hanaa' s son)

Layali Wael Jamil al-Najjar

(3, Wael's daughter and Jamil and Hanaa's granddaughter)

Walaa' Jamil Ahmed al-Najjar

(23, Jamil and Hanaa's daughter)

Aya Jamil Ahmed al-Najjar

(19, Jamil and Hanaa's daughter)

Doaa' Jamil Ahmed al-Najjar

(17, Jamil and Hanaa's daughter)

Mohammed Jamil Ahmed al-Najjar

(12, Jamil and Hanaa's son)