21 July 2014, Gaza City
Al-Qassas family
9 people killed, including 6 children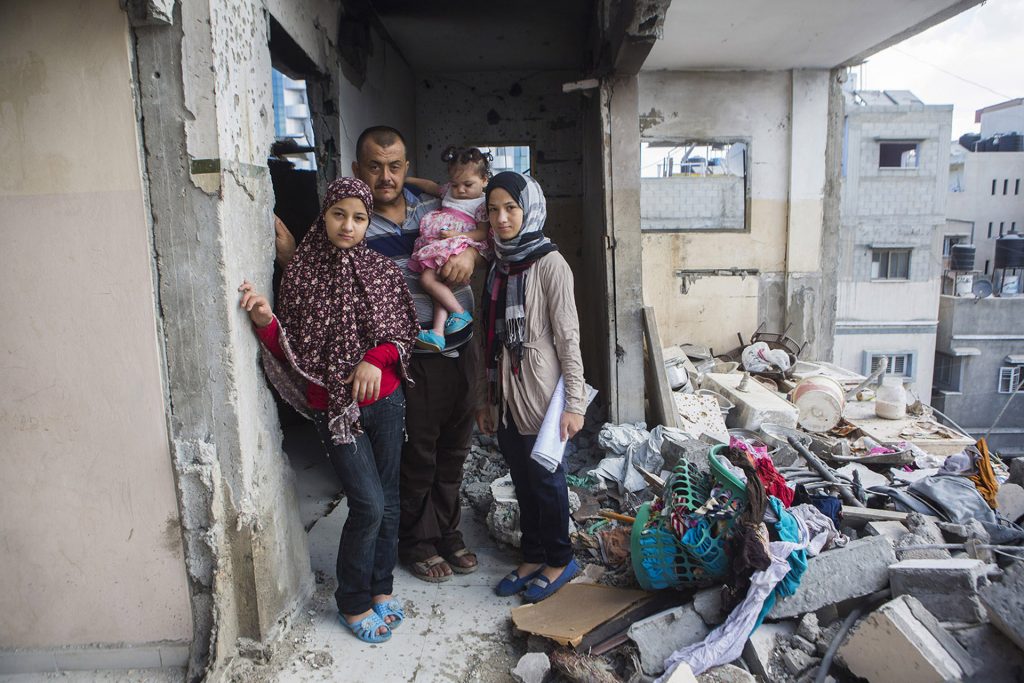 Photo: Yasser Khader al-Qassas and three of his children who survived the Israeli airstrike. From left to right: Islam (14), Malak (3) and Warda (9).
At the time of the attack, the women were preparing iftar, and the children were playing and watching television. Yasser's wife and four of his daughters were killed.
Yasser and his family lived in the al-Zeitoun neighbourhood, but after the Israeli army dropped leaflets warning the residents to leave that area, they moved to an apartment in Gaza City, hoping for safety.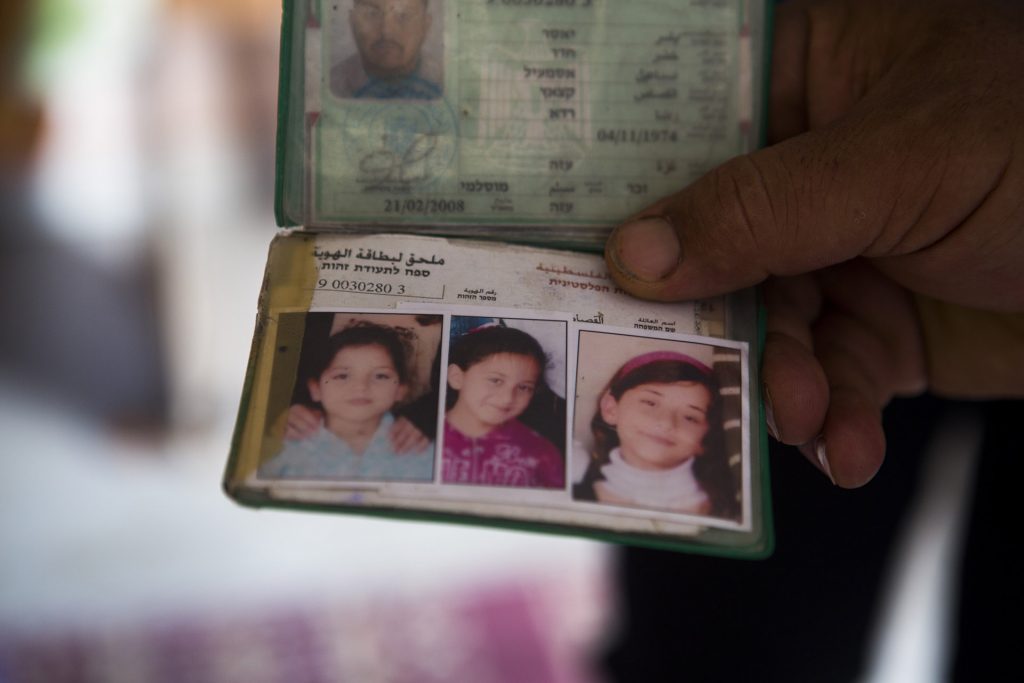 Photos of IDs of the three killed daughters of Yasser al-Qassas, from the left: Arwa (5), Yasmin (7), and Esaraa' (10) al-Qassas.
People killed in the attack in Gaza City
21 July 2014
Sumaya Mohammed Nasser al-Qassas

(32, Yasser's wife)

Yasmin Yasser al-Qassas

(7, Yasser and Sumaya's daughter)

Esraa' Yasser al-Qassas

(10, Yasser and Sumaya's daughter)

Arwa Yasser al-Qassas

(4, Yasser and Sumaya's daughter)

Samar Yasser al-Qassas

(3, Yasser and Sumaya's daughter)

Faiyza Saber Ahmed Siyam

(68, Sumaya's mother)

Aliyaa' Yousef Siyam

(35, Sumaya's sister)

Nesma Eyad Sa'ad al-Qassas

(10, Yasser's niece)

Lamyaa' Eyad al-Qassas

(13, Yasser's niece)