20 July 2014, Shuja'iyya, Gaza City
Ayyad family
11 people killed, including 4 children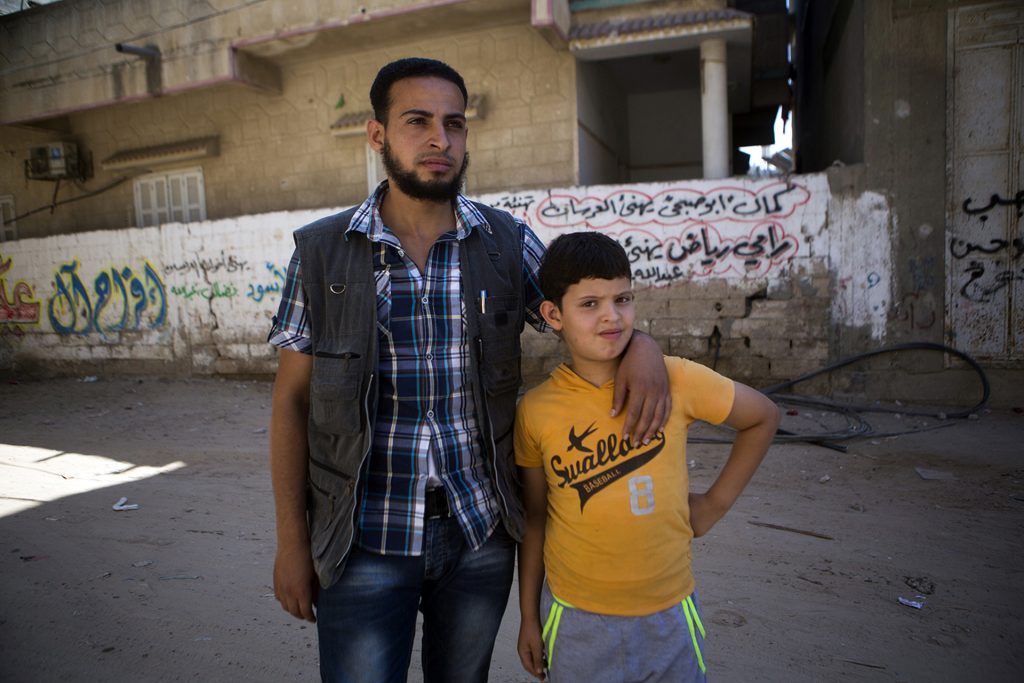 Photo: Kamal Subhi Ayyad and his little brother Mohammed (9). They lost their mother, two sisters and eight other members of their family, who were killed while the family was fleeing Shuja'iyya.
On 20 July, the Israeli army launched a heavy offensive on the Shuja'iyya neighbourhood, almost completely destroying it and leaving scores of dead and injured civilians behind. During the early morning hours, many families tried to evacuate the area.
The Ayyads were running in the street, towards the city centre, when they were targeted. Tens of thousands of people were displaced that day, dozens killed and hundreds injured.
"A psychologist came to check in on us, but the situation is horrible. We still do not believe that this has happened to us," says Kamal.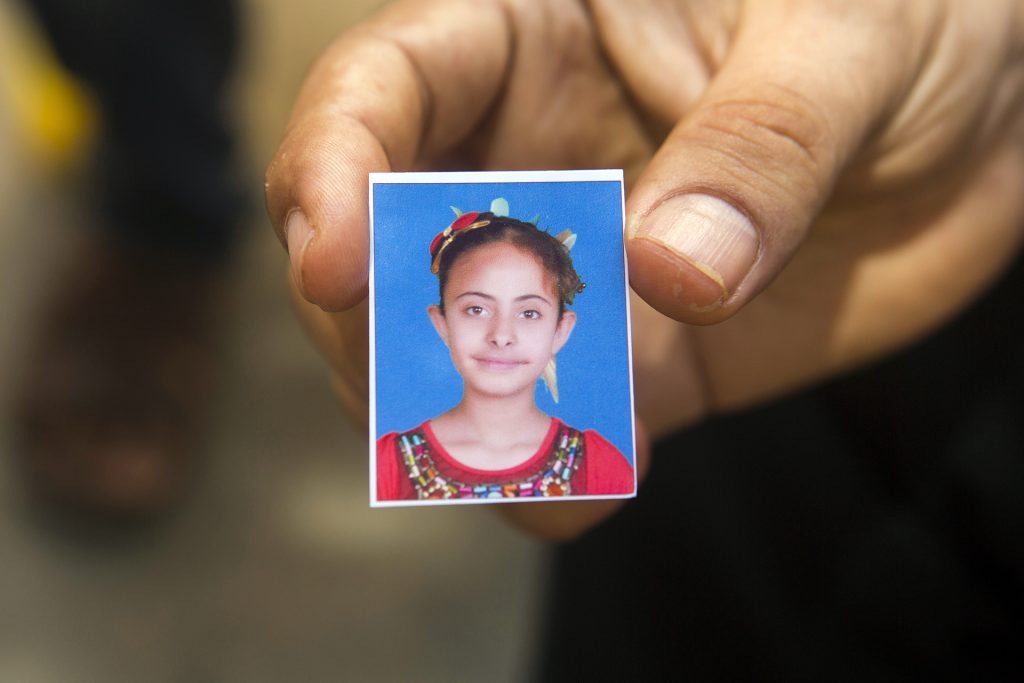 Photo: Ghada Subhi Ayyad (11), Kamal and Mohammed's sister, killed in the attack. 
People killed in the attack in Shuja'iyya,
Gaza City
20 July 2014
Mona Abdel Rahman Ayyad

(42)

Hala Subhi Ayyad

(25, Mona's daughter)

Ghada Subhi Ayyad

(11, Mona's daughter)

Ahmed Sami Diyab Ayyad

(28)

Osama Ribhi Ayyad

(31)

Rami Fathi Ayyad

(31, died on 22 July 2014 at al-Shifa Hospital)

Mohammed Rami Ayyad

(5 months, Rami's son)

Shirin Fathi Ayyad

(17, Rami's sister)

Fidaa' Rafiq Ayyad

(24)

Nermin Rafiq Ayyad

(20, Fidaa's sister)

Mohammed Ashraf Ayyad

(6)