8 July 2014, Khan Younis
Kaware family
9 people killed, including 6 children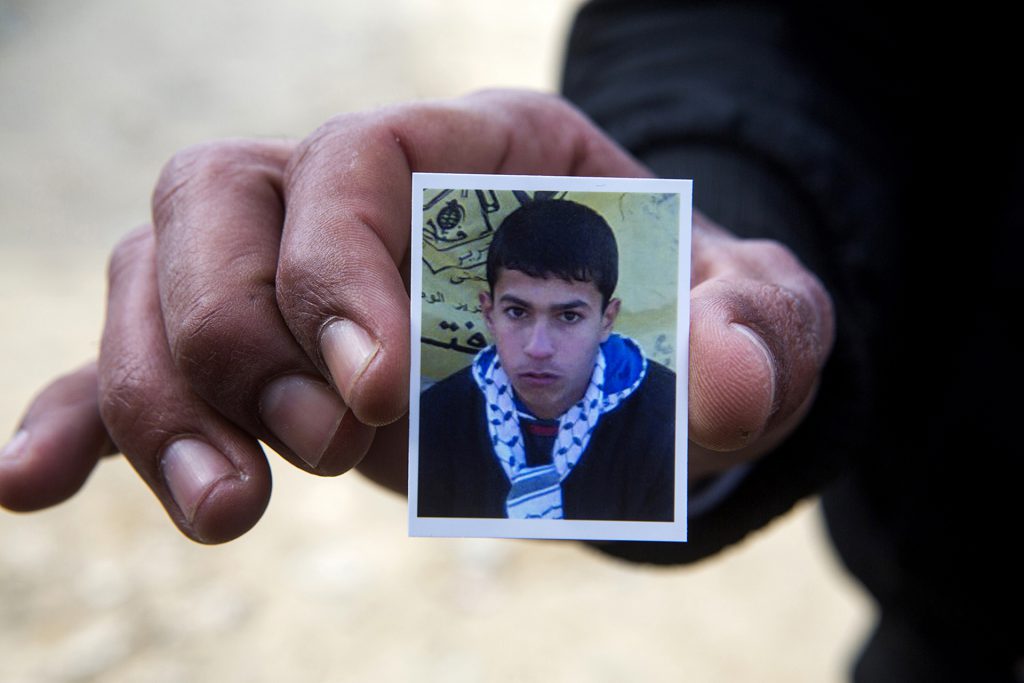 Ala (25) holds a photo of his brother Abdallah Mohammed Kaware' (17). Ala was out in the street during the bombing and was injured in the attack.
After a warning missile hit the Kaware' family house, inhabited by several generations, around 15 people – their neighbours – went up to the roof, hoping that their presence will prevent the bombing of Kaware's home. A few minutes later, Israeli Air Force bombed the house killing nine people, including six children.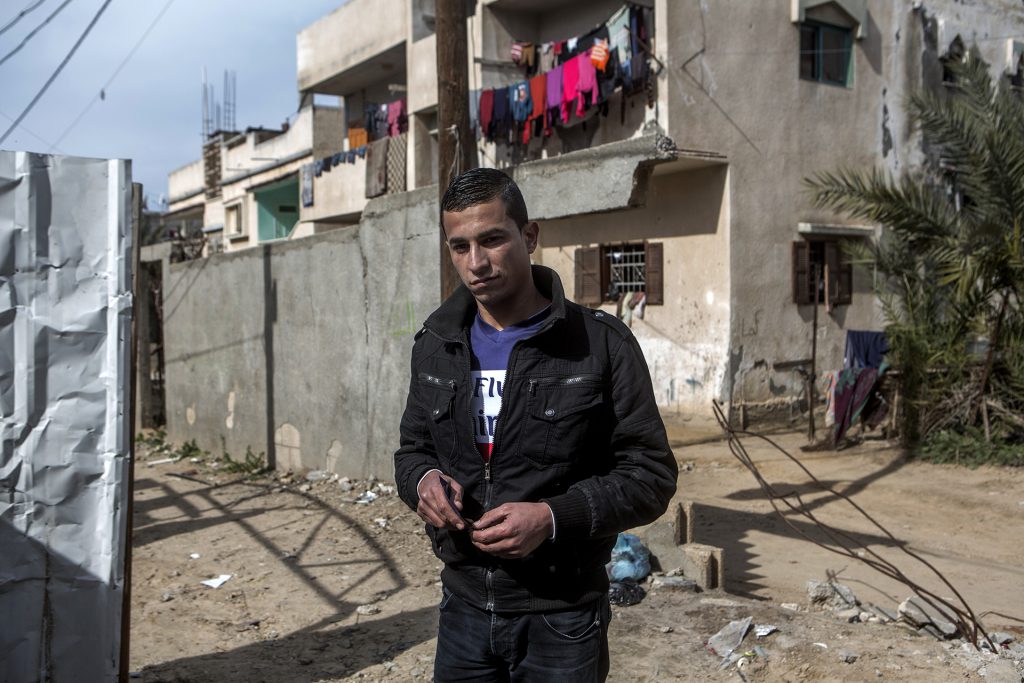 Ala Mohammed Kaware' (25), standing next to the site of the bombing.
People killed in the attack in Khan Younis
8 July 2014
Mohammed Ibrahim Kaware

(52)

Ammar Mohammed Juda

(18)

Sami Abdallah Juda

(18, pronounced dead on 19 July 2014)

Abdallah Mohammed Kaware

(17)

Hussein Yousef Kaware

(13)

Mohammed Ali Kaware

(12)

Qasem Jaber Kaware

(12)

Basel Salim Kaware

(10)

Seraj Iyad Abdel Al

(8)