22 – 23 July 2014, Khuza'a
Qdeih family
2 people killed on 23 July, 4 others killed while fleeing the next day, including one child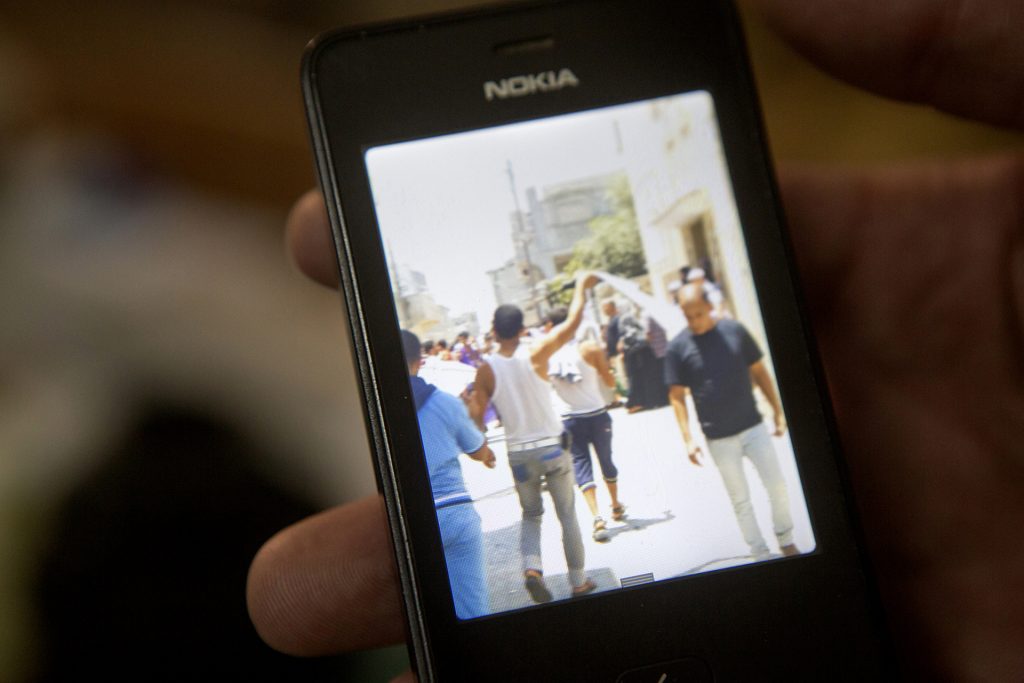 Photo: On 23 July Ahmed Mohammed Qdeih (19) attempted to flee Khuza'a. In the photo, he is holding a white flag and trying to walk out of the village together with other inhabitants. When the group reached the exit of Khuza'a, they were faced by Israeli soldiers and shot at. Part of the group returned to the clinic of Dr. Kamal Qdeih (Ahmed's brother). More than 200 people were taking refuge in the clinic when it was attacked later that day. Ahmed was killed alongside his cousin. Many were injured and Dr. Kamal attempted to provide first aid.
The next day, 24 July, people trapped in the clinic decided to leave Khuza'a and were also attacked on the way. Four other people were killed.
"My sisters, my cousins, many were injured. My brother died in front of my eyes but I continued to take care of other people in need. I watched my brother dying," recalls Dr. Kamal.
People killed in the attack in Khuza'a
22 – 23 July 2014
Ahmed Mohammed Qdeih

(19)

Rami Raed Qdeih

(18, Ahmed's cousin)

Anas Hatem Qdeih

(9)

Ismail Hassan Qdeih

(55)

Nafez Salman Qdeih

(45)

Daoulat Nafez Qdeih

(20, Nafez's daughter)