25 August 2014, Beit Lahiya
Tanboura family
3 people killed, including 2 children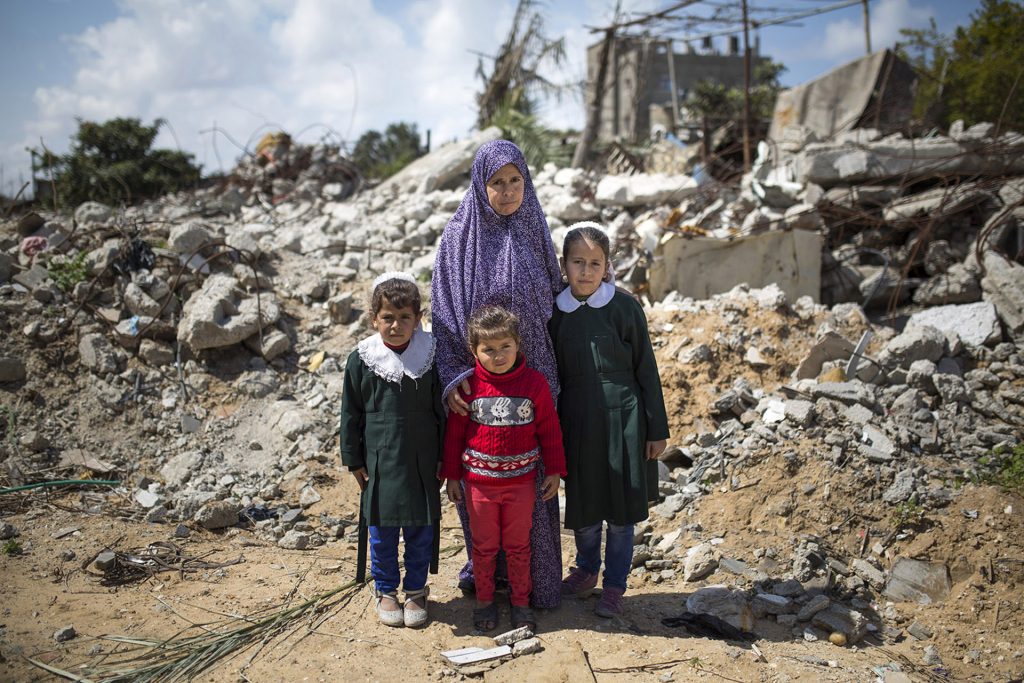 Photo: Elizabeth Mustafa Tanboura stands with three of her daughters, Sundus, Malak, and Marwa in front of their destroyed home. Elizabeth's husband, Raddad, and their children Ahmed and Amna were killed during an Israeli attack on their home. Two other boys survived as they were not in the house at the time. Marwa was a few meters from the house when the attack took place.
The attack happened just a day after the Tanboura family came back from a UN shelter where they had been temporarily staying. Raddad worked for the municipal water services company.
On the day of the attack, he went to fix damaged water pipes to restore water to one the nearby areas. Just as he came back, got out of his car marked with the municipality logo and was about to enter his house, a missile hit him right where he was standing.
"The explosion threw me outside of the house and I fell unconscious. I only woke up eight hours later and I had no idea who was injured or killed," explains Elizabeth.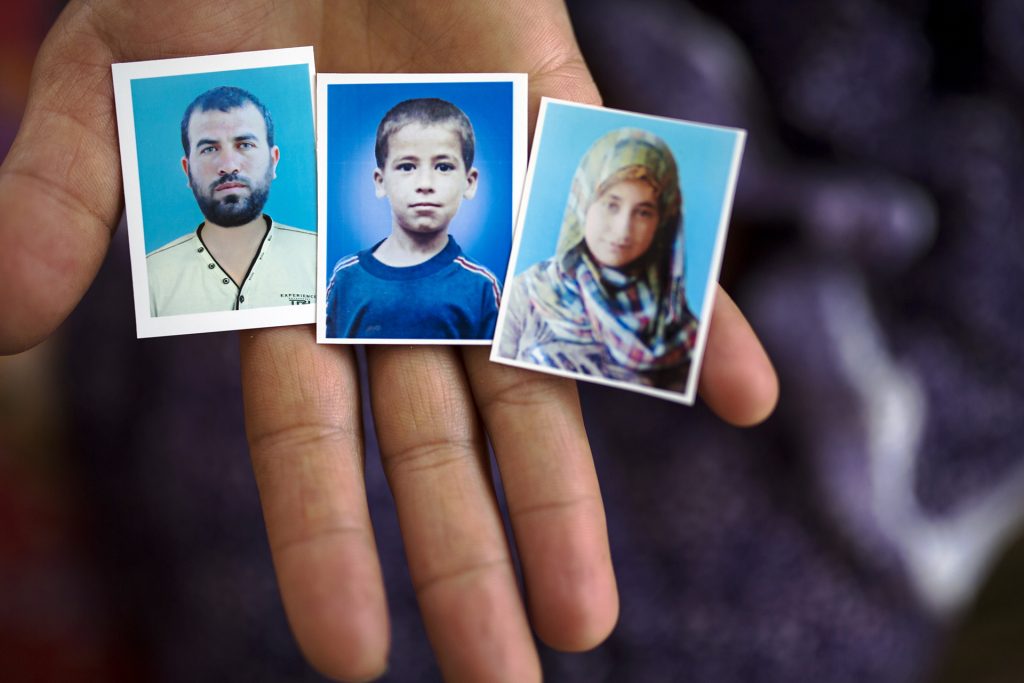 People killed in the attack in Beit Lahiya
25 August 2014
Raddad Ahmed Salim Tanboura

(36, Elizabeth's husband)

Ahmed Raddad Tanboura

(15, Elizabeth and Raddad's son)

Amna Raddad Tanboura

(13, Elizabeth and Raddad's daughter)