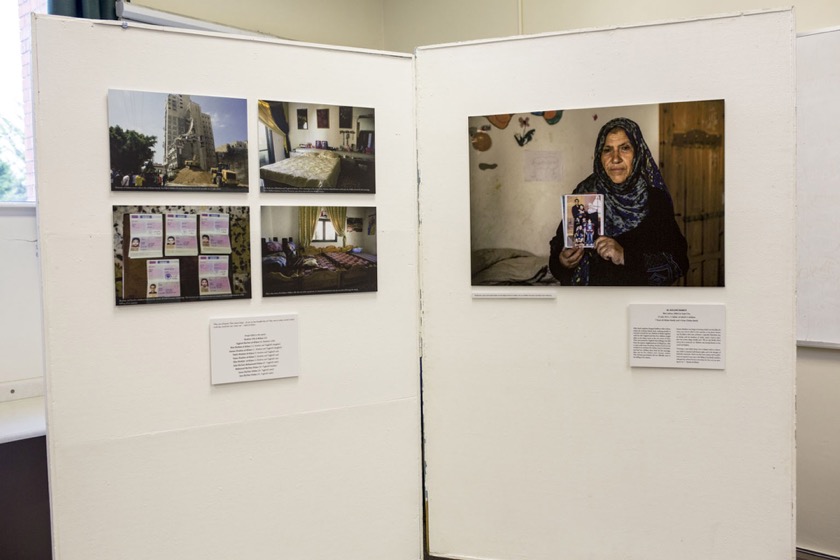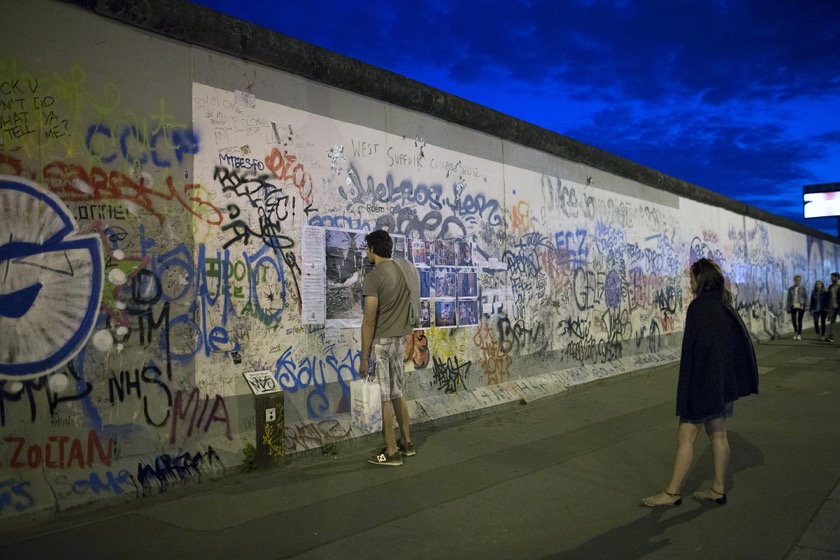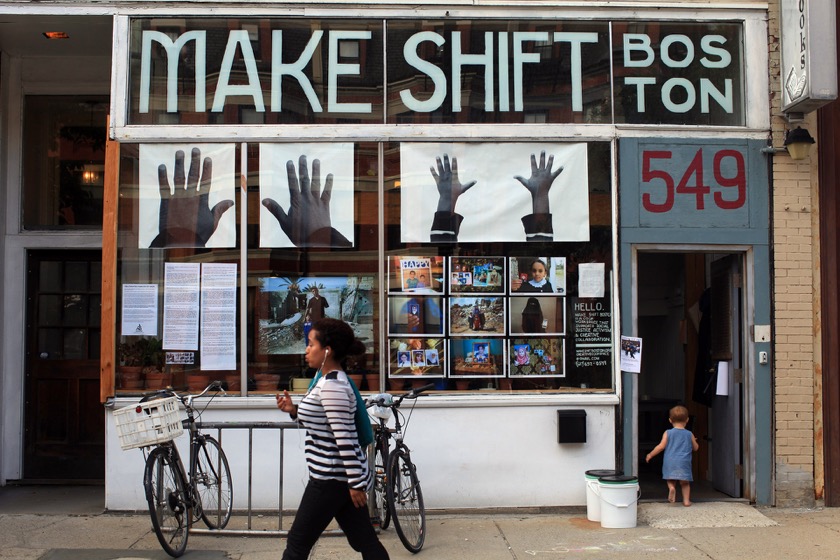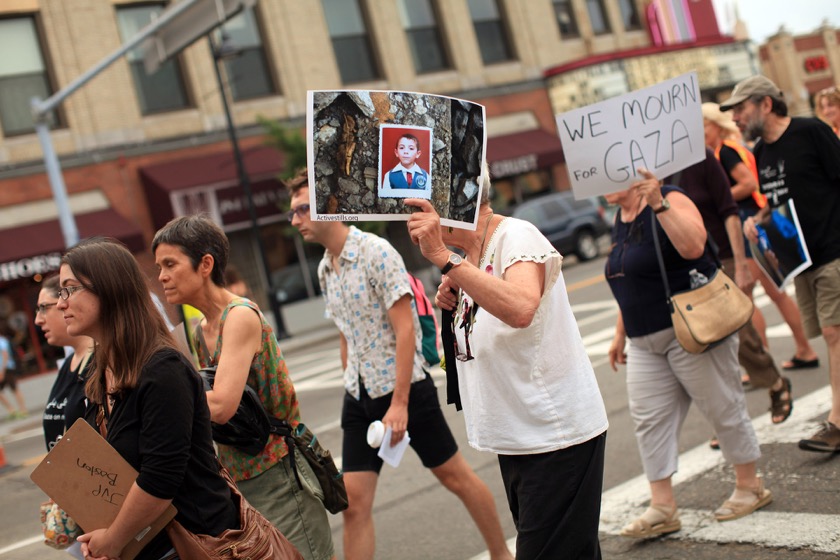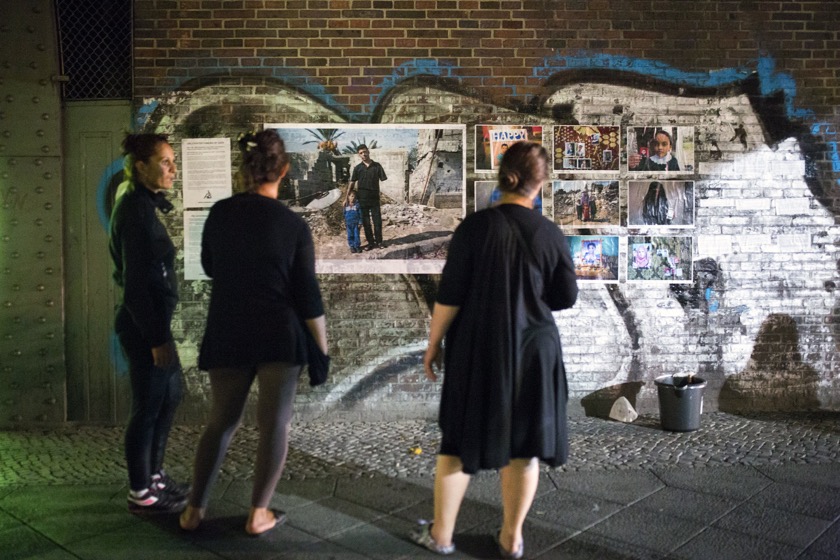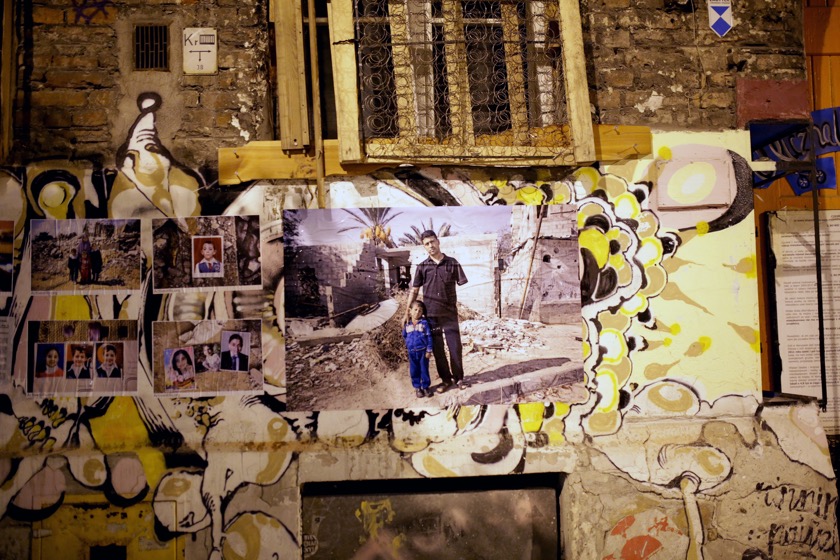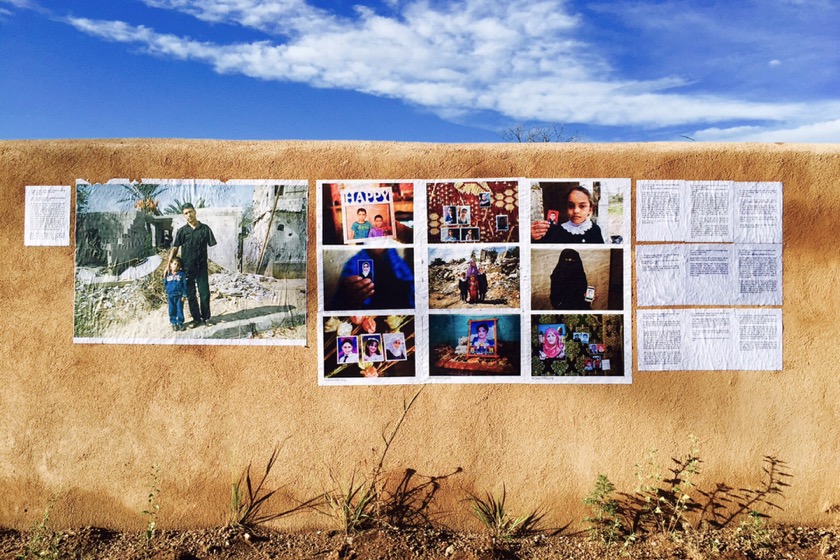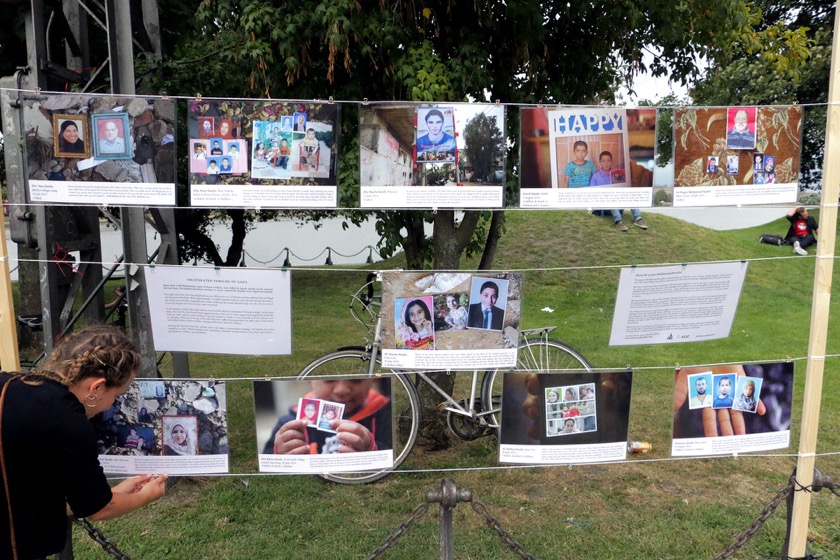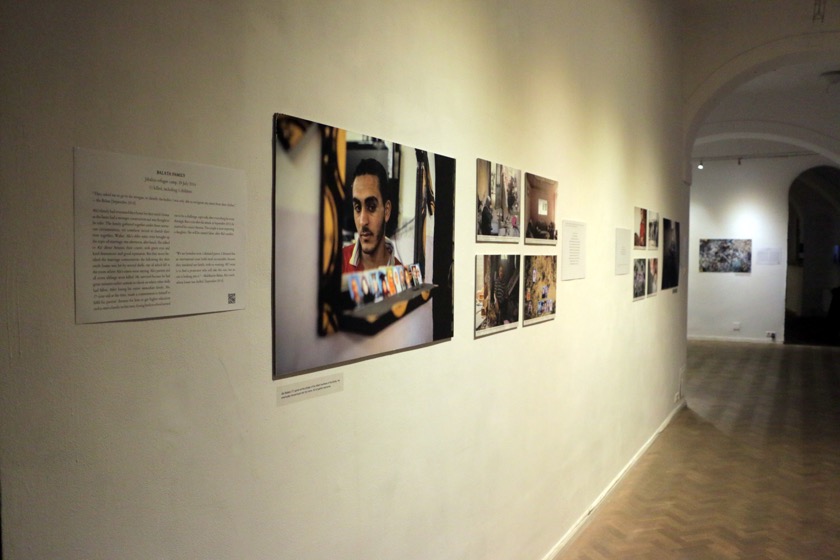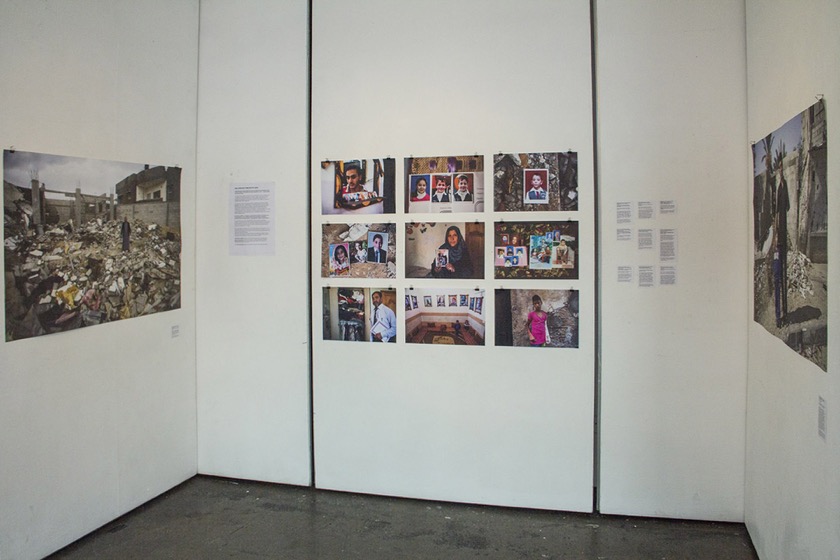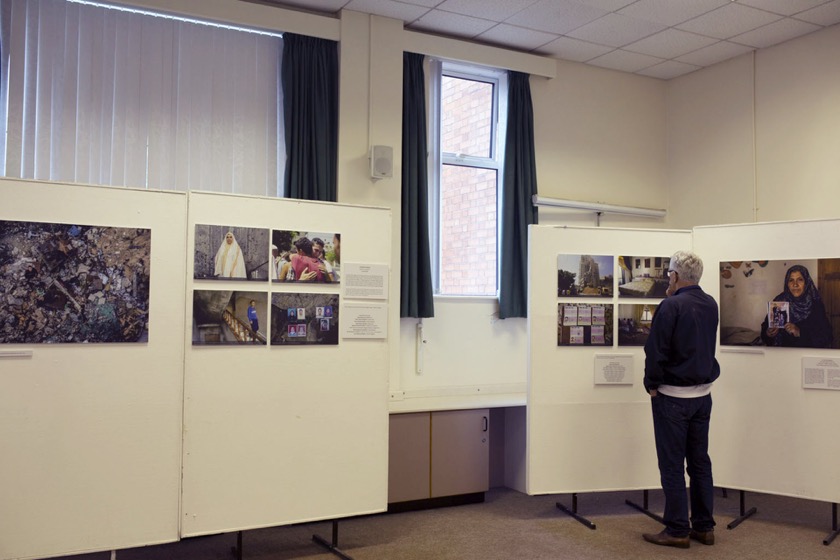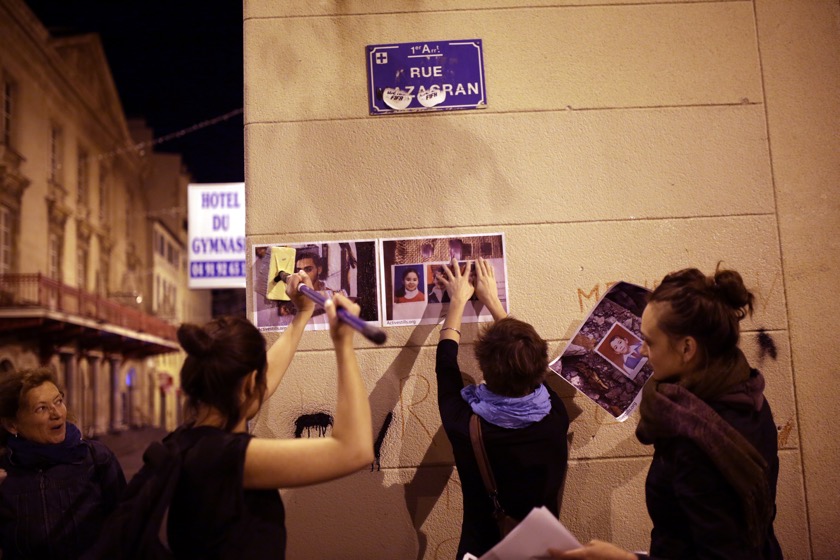 We believe that photos are a powerful tool to raise awareness. We also believe that public spaces should be reclaimed and used to engage people, especially when it comes to those issues that are neglected or misrepresented by the mainstream media. Street exhibitions are an easy and efficient tool to do just that.

Here, you can download photos that tell stories of some of the families from the Gaza Strip, families who are waiting for justice, for the siege to be lifted, for the occupation to end, and for people to act in solidarity with their struggle.

Last year, with the support of the Activestills photo collective, those photos were exhibited in more than a dozen countries.
If you organise a street exhibition in your city, please let us know and send us photos of it at info@obliteratedfamilies.com. We will also spread the word about it. And if you post it online, please don't forget the hashtag #ObliteratedFamilies.
Technical requirements and descriptions:
For street exhibitions, you will need glue, buckets, and brushes. But this much you probably already know.
So let us explain how the exhibition is designed:
1. In the "Text and sample design" folder you will find an introduction describing the Obliterated Families project, ready for printing on A3 format paper, along with a sample design which you may use as inspiration to order the photos.
2. In the "5 Families stories" folder you will find five subfolders, each containing five photos and a text. Each folder contains the story of one of the families which this project focuses on . Each folder contains four photos formatted for A3 paper, and one photo for a larger-sized paper (but that depends on your budget). There are also two pdfs formatted or A3 paper, which contain texts telling the story of the family.
This is how it could look like: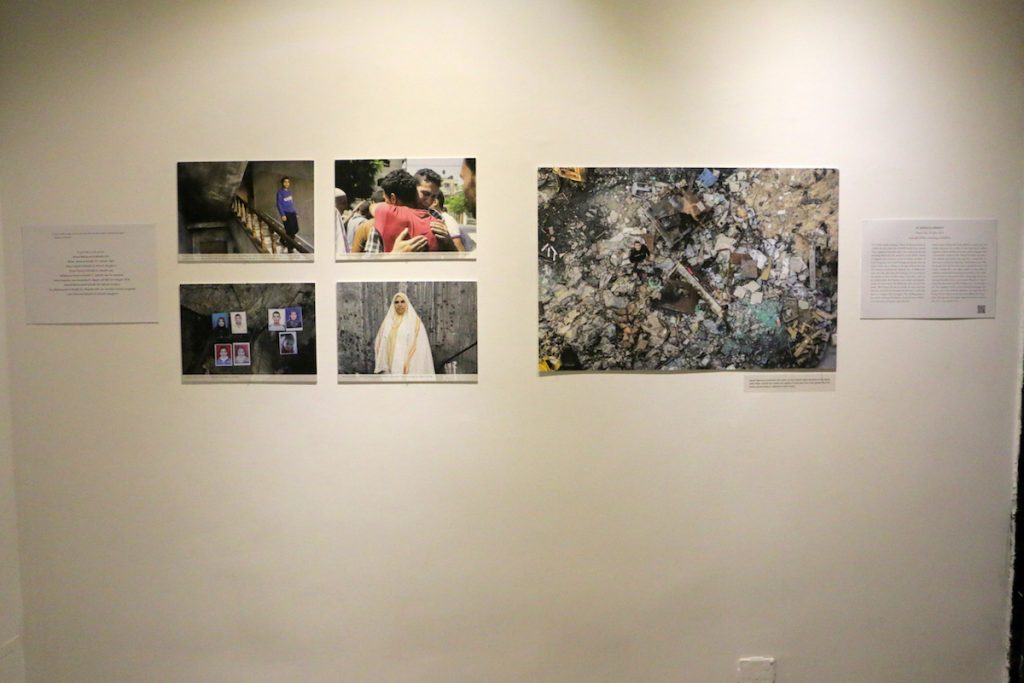 3. Finally, the folder entitled "Photos of photos – 20 families" contains one pdf per family, that is 20 in total. Each pdf is also formatted for A3 paper and includes a photo and a caption. These are photos of photos of those killed. For this section of the exhibition we suggest that you print as many photos as your budget allows. We want to show it wasn't an accidental bombing of one or two families sleeping in their homes, but rather a trend, a deliberate strategy, a policy.
DOWLOAD YOUR EXHIBITION KIT FOLDER
INTRO & SAMPLE DESIGN FAMILIES STORIES (1,61 GB)  PHOTOS OF PHOTOS (1,21 GB)