1 August 2014, Khan Younis
Familie Al-Farra
9 Menschen getötet, darunter 5 Kinder
Photo: Bassem Abdel Malik al-Farra stands in the street where his family was attacked. Bassem lost his wife Awatef (31) and two of his children, Abdel Rahman (8) and Lujain (4), as well as his father and one brother. Their house was hit by a few Israeli missiles which penetrated several floors of the building. The terrified family members fled outside, only to be attacked in the narrow street leading to their home. A missile hit them when they were just 30 meters from the house. Bassem survived because he had stayed slightly behind. "I stayed inside to wake one of the children up. When I went out, I found all my family either injured or dead," recalls Bassem.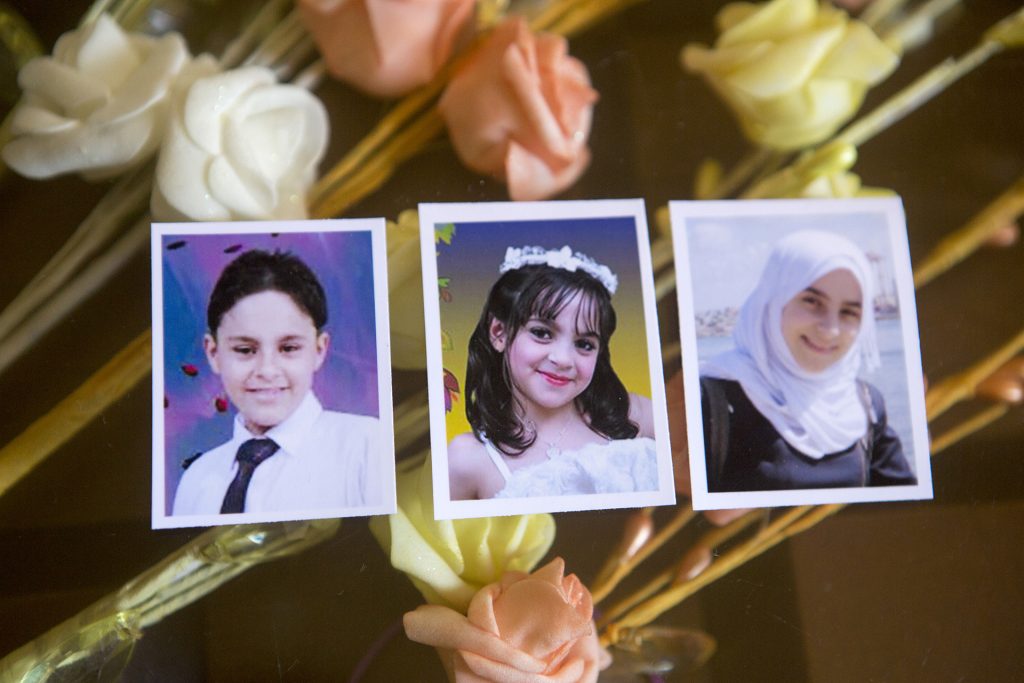 Menschen, die bei dem Angriff in Khan Younis ums Leben kamen
1 August 2014
Abdel Malik Abdel Salam al-Farra

(60)

Osama Abdel Malik al-Farra

(34, Abdel Malik's son)

Awatef Iz Al Din al-Farra

(31, Bassem's pregnant wife)

Abdel Rahman Bassem al-Farra

(8, Bassem and Awatef's son)

Lujain Bassem al-Farra

(4, Bassem and Awatef's daughter)

Nadin Mahmoud al-Farra

(16, Abdel Malik's niece)

Mohammed Mahmoud al-Farra

(12, Nadin's brother)

Yara Mahmoud al-Farra

(8, Nadin's sister)

Imad Nassralah al-Farra

(28).